Jigs, Patterns, Fixtures and Other Dance Steps
In the course of building Pocher models, there will come a time when additional construction techniques will become all too apparent by their absence. We are all familiar with the frustration of trying to un-do a bolt without the aid of a correctly sized wrench, or trying to achieve a smooth surface with the incorrect file. At some point, ambitious builders inevitably encounter tasks for which simple hand tools are inadequate. The result can be frustration and irritation. A few power tools, a drill press here, a sanding disc there, even the occasional lathe or mill may seem to be inadequate to some tasks. 'How can this be?', one might ask, in a high-pitched wail of despair. A room full of tools, and still stuff can't be done. The answer may be not in the music itself, but in the dance steps.
Too often in trying to build something for our beloved Pochers, we lose sight of the fact that the doohickey we are trying to build is not the real challenge. The challenge is to duplicate the doohickey. We have all had the experience of gaining speed and accuracy as we work through assembling duplicate parts—wire wheels, seats, brakes. Sometimes there is a considerable difference between the first item built and the last. For some of us, this is the reason we build more than one Pocher. After having struggled to learn how to assemble one, we are anxious to take advantage of our newfound skills. Our friends at Pocher were aware of this phenomenon, and the wire wheels are proof of their concern: we are provided with a jig to assure that we get the assembly correct. With any luck at all, the jig allows us to get a consistent and attractive result with a minimum of frustration. This principle can be widely applied.
The trick is to shift our focus from the doohickey we need to the design of a jig to assure an accurate result. The more time spent on the jig, the less time will be spent on building the part. An added benefit is that the jig will be reusable and may serve in future projects. Jigs, like the box step in dancing, are a basic requirement of the Pocher dance. Simple engine details, dashboard accessories and chassis components are good candidates. Unfortunately, the builder is often confronted with a construction project for which building a jig will take more time than the effort to build a simple pair of components. For six or eight components, the jigs the thing.
Patterns, the seamstress's friend, are another matter altogether. Patterns are ideal for one-off items. Using paper to establish the shape of a headliner or the shape of a window is a sensible way to establish dimensions without relying on the trickiness of measuring devices or the risk of wasting material. Furthermore, cutting paper is much more easily done than cutting styrene, brass or leather. Patterns may be less sexy than a jig, but they are a treasure nonetheless, especially when it comes to one-off projects with complex shapes.
Jigs and patterns are old friends for most of us, but closely related are the rarely seen fixtures. Ah, now here is something we can sink our teeth into. A fixture is for those times when several elements need to be coordinated for proper fabrication. A fixture can hold different pieces together in preparation for soldering. A fixture can guarantee that dimensions will be identical, or nearly so, and a fixture can guarantee that pieces will fit together. Fixtures are a Pocher builder's friend. Well, perhaps not a 'friend' but surely a 'helpful acquaintance' in the way that learning the Lindy can be helpful to a dancer. Not often called for, but when it is, it is essential. Like the Lindy, the effort to create a fixture has to balanced against the effort to construct it. The juice may not justify the squeeze, but when accuracy is paramount, fixtures are essential.
Finally, the pinnacle of thingamabobs and whatnots, we come to the Proof of Concept, or the ballet in our pantheon of dance steps. This is the idea that some things are so important that we must construct a 'prototype', complete with working components and precise dimensions. If it succeeds, we will build it 'for real' out of actual materials and install it in our Pocher. Things like spare wheel brackets, dashboards, hood louvers, seats, and windshields are all complex and visible, the twin challenges of scratch-building. Screw up one of these projects, and the model can be compromised. When there is no room for error, failure is not an option. In these cases, there is no alternative but to construct a proof of concept that will allow the testing of not only various aesthetics, but of the very techniques of construction. Yikes. Sounds like fun. Big fun.
As is so often the case, reading about something runs the risk of sucking away all of the joy, so this treatise will end on a high note, a pirouette as it were. What follows is a series of photos that show a catalogue of thingamajiggers and doohickies that have served Model Motorcars through the years. The point is not to torment the unsuspecting Pocher builder, nor to turn model building into hard work. The idea here is to suggest another way to enhance and to refine our wonderful Pocher adventure. Sometimes it is important to remind ourselves of what goes on behind the scenes. Like dancing, model building is all about making things look easy.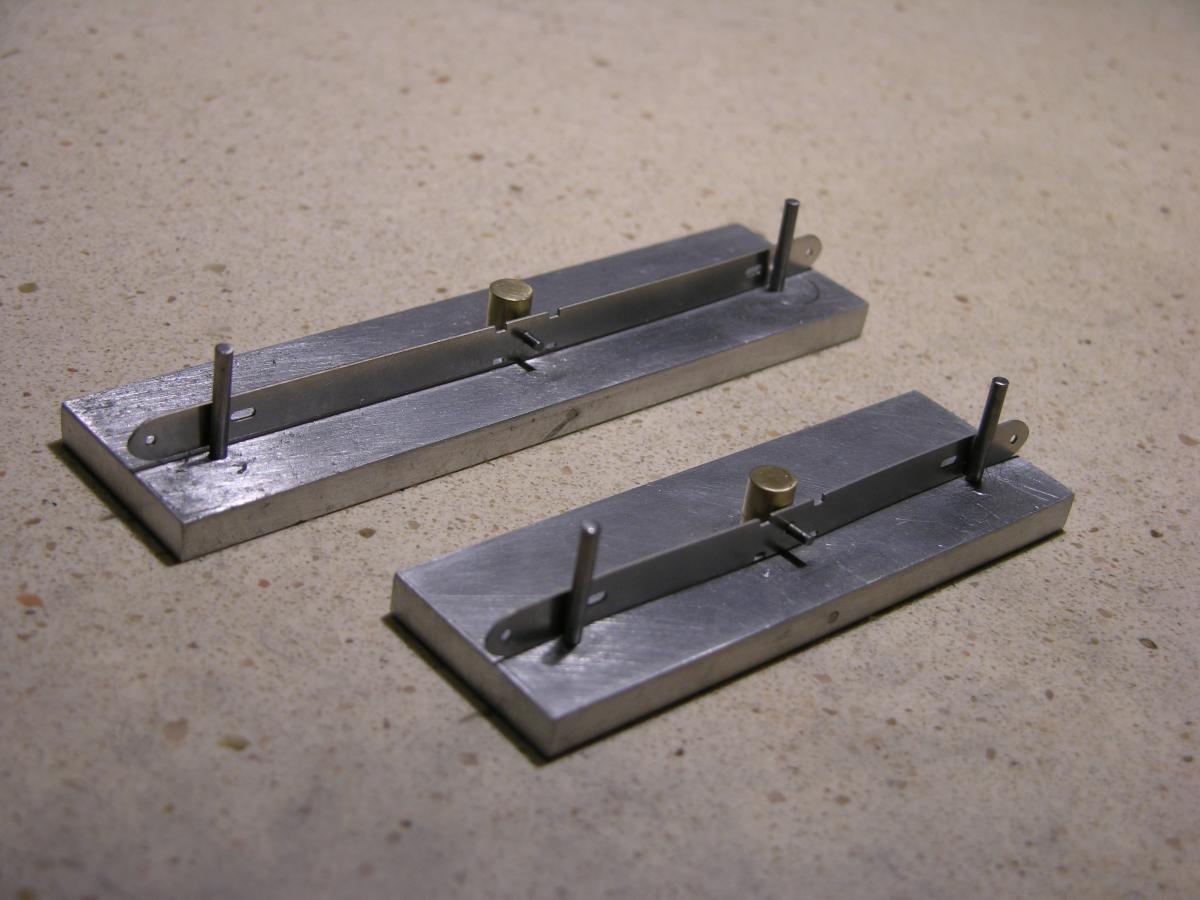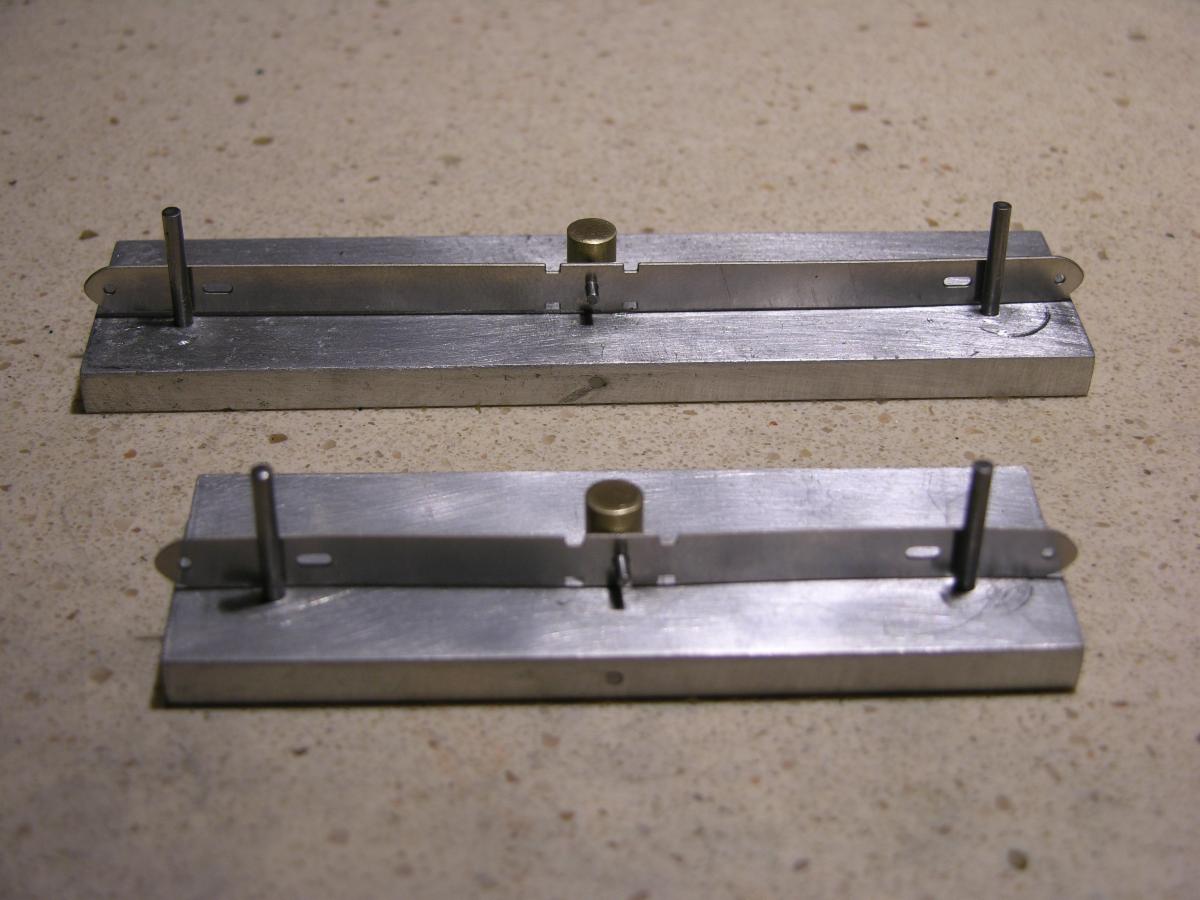 Alfa Leaf Springs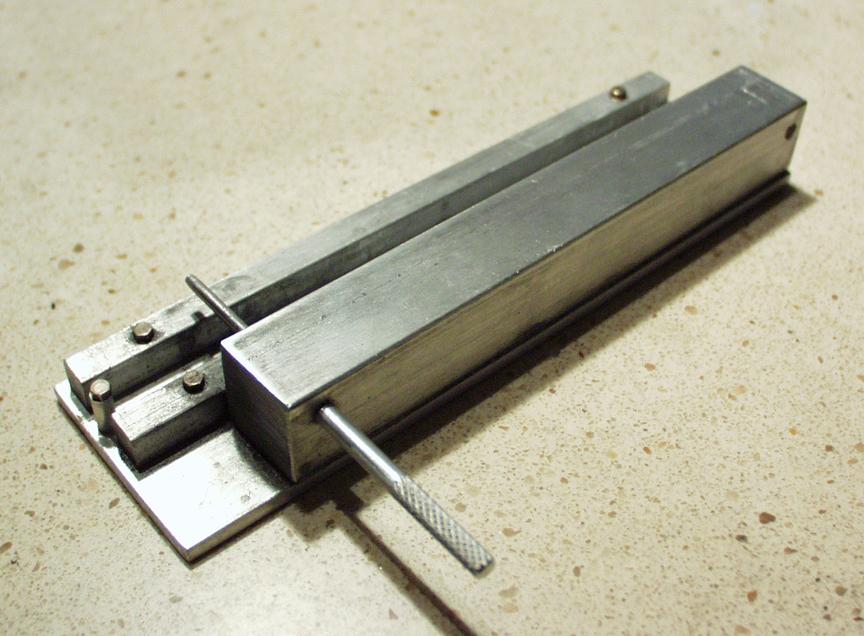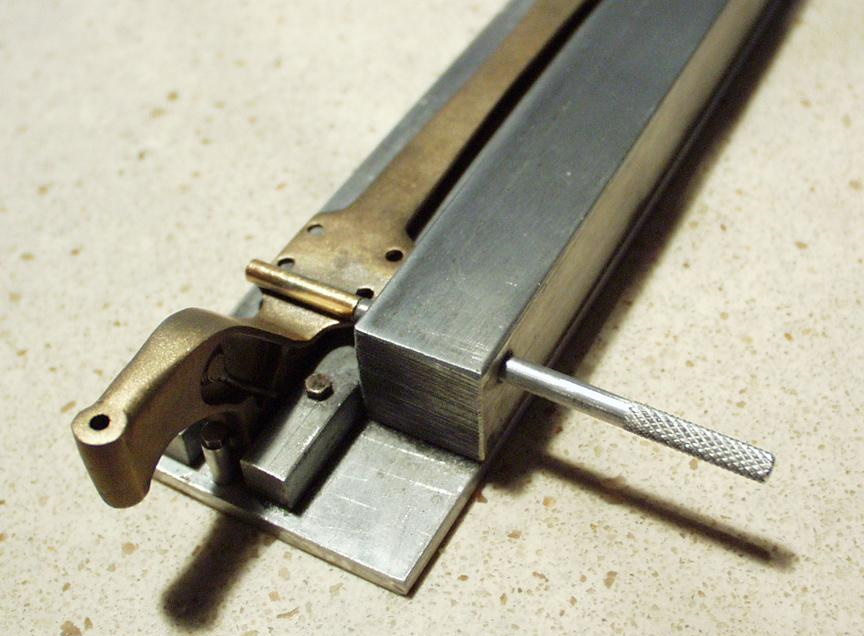 Rolls-Royce Axle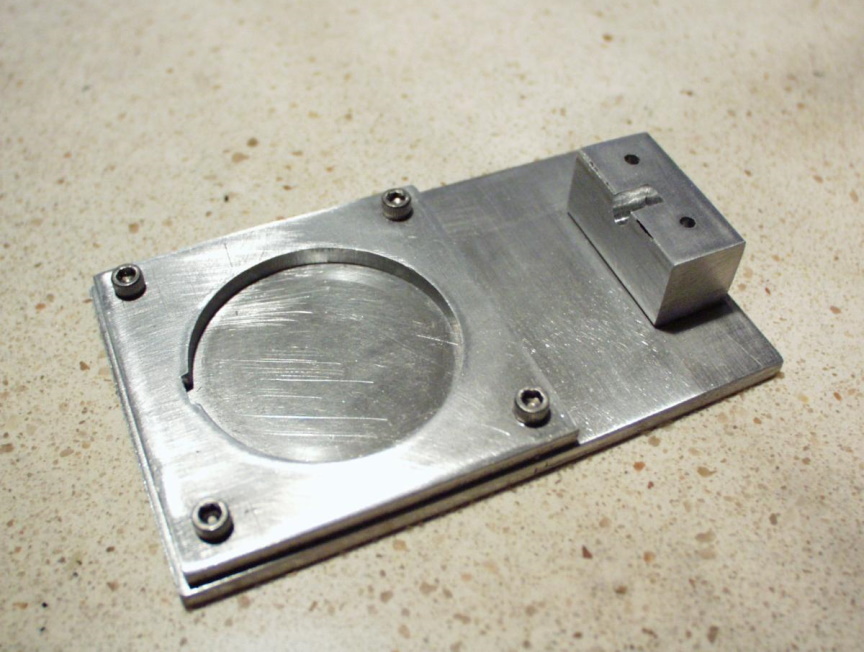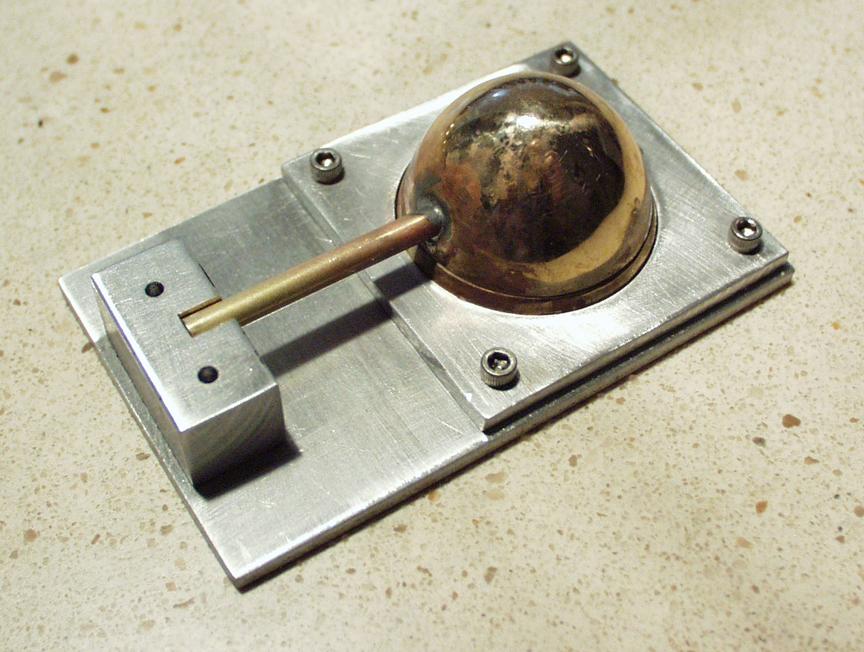 Rolls-Royce Headlights
Look What I Found!

Our famous Rolls-Royce Id Plates. I found a stash after the fire!
They are printed on real metal, laser etched so one can actual read the smallest numbers. Stickum on the back for easy placement. Cuts with a scissors.
Part No.R015 $25.00 per plate
---
Chris Savaglio's
1/8 Scale Ferrari 643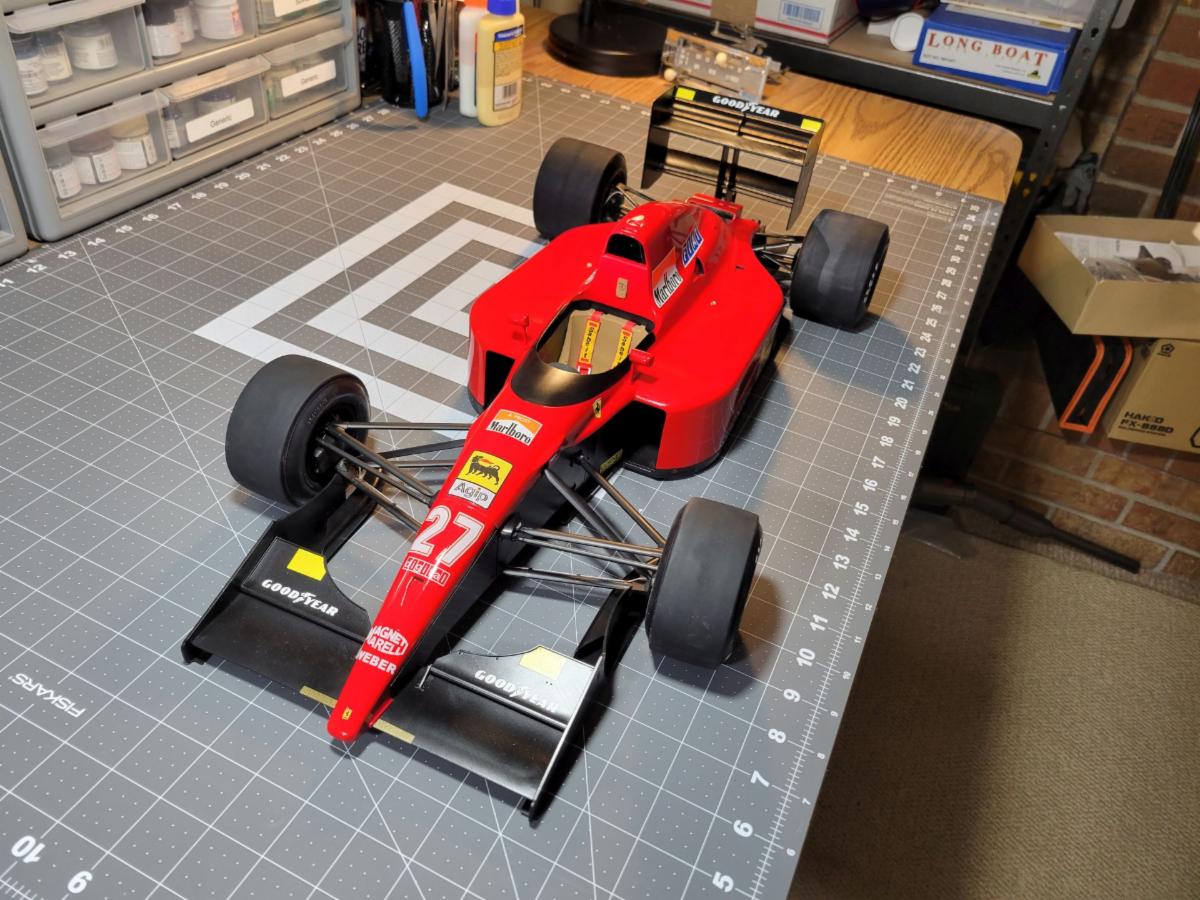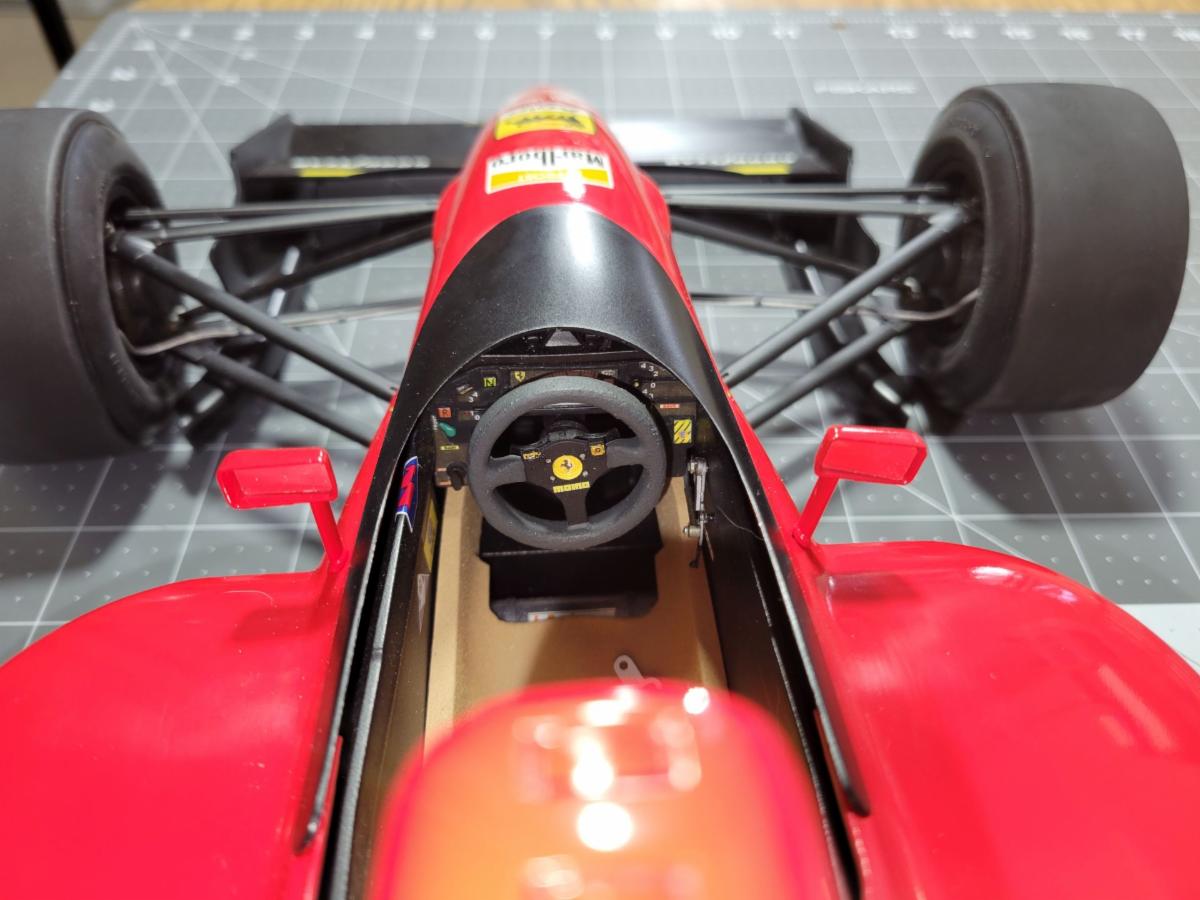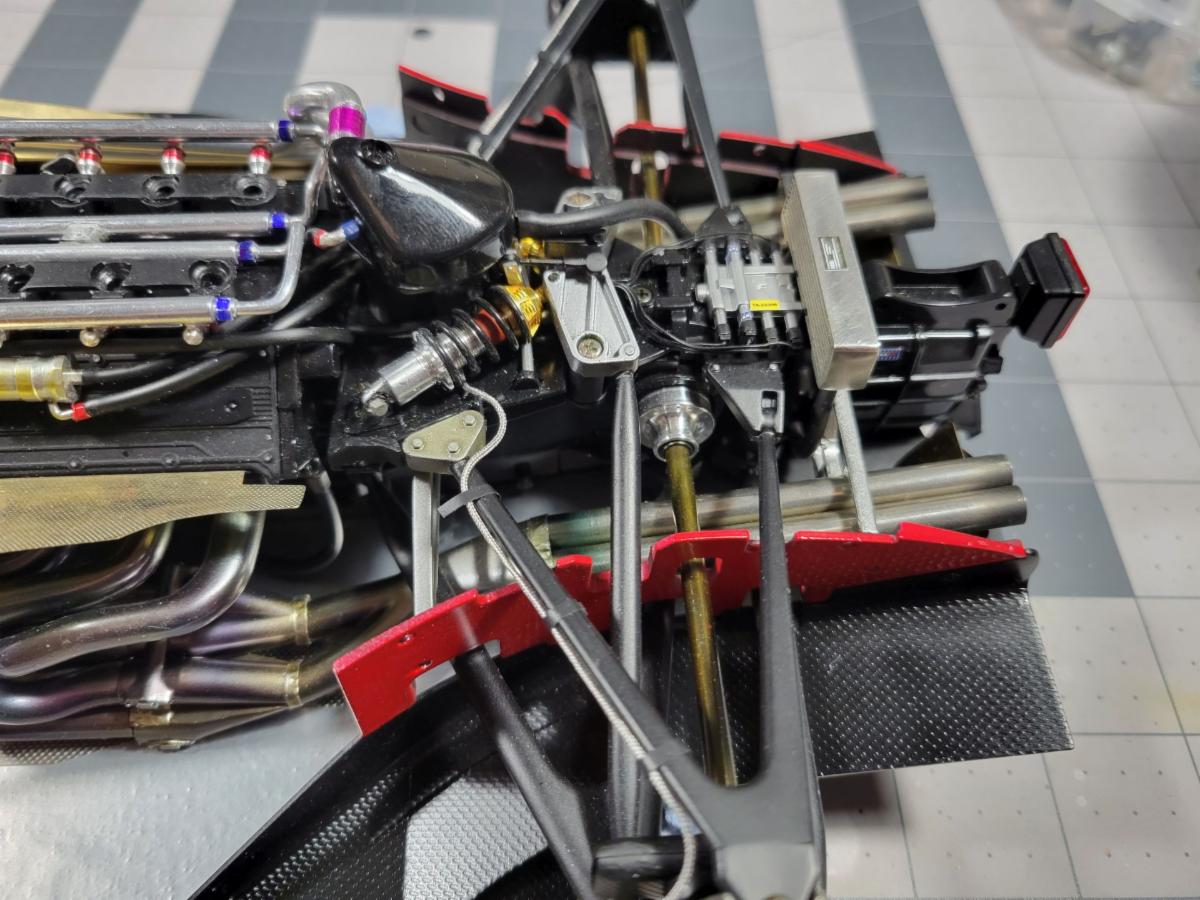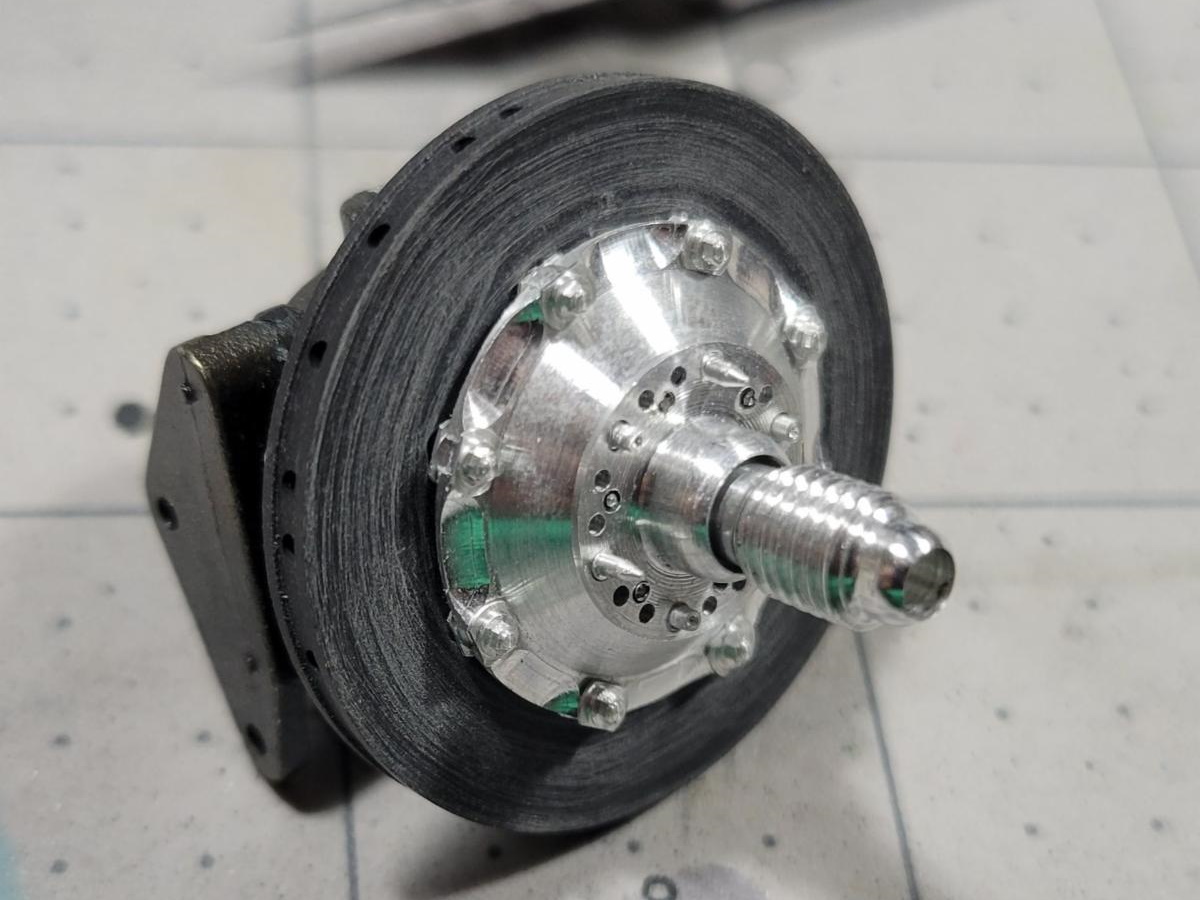 From the Builder:
The 1/8 Ferrari 643 kit was produced by Rosso in Japan shortly before going out of business and fairly rare. The company's story is pretty wild, if you google it. It's a multimedia kit in the same vein as the Pocher Prestige kits, although with quality closer to the 1/12 Tamiya F1 kits from around the same time period (early 1990s). The body is aluminum and pre-painted, suspension and many other components are various metals and the balance is plastic. Decals are a mix of waterslide, self adhesive stickers, and carrier-less wet transfers where appropriate.
My build includes Rosso's own detail set that they offered when the kit was new, which includes photoetch, metal parts, decals, and various other materials to add some detail. I also used quite a bit of Formula Perfect's parts including shocks, wheels, fuel injectors, engine parts, and a lot more. Scratched parts were also used and various other materials from companies like Anyz such as the braided line used for the brake lines. Electrical wiring was added where appropriate.
The body parts were sanded down and resprayed since the original red was a little dark and there were flaws in the paint that got color sanded thru into the primer and bare metal in places. Of course, despite intended to not need painting, all parts everywhere were refinished. Decals used were a mix of the kit decals and BBK. The original decals were mostly useless from age.
AN IMPORTANT NOTICE TO OUR VALUED CUSTOMERS:
Shipments of new orders may experience temporary delays. You may continue to browse and place orders on our site, but please be advised that it may take longer than usual to ship your order. We sincerely appreciate your patience. Thank you for continuing to support our small business in these challenging times!
March's Feature Exhibit
Jon Evans's
Alfa Romeo Monza
The great thing about Model Motorcars is the fact that we get to meet such dandy people and to see what they are getting up to. This month we have the pleasure of revealing an Alfa 8c 2300 Monza which can serve as inspiration to us all, and Jon Evans has told his own story with his thorough photographic record.
Most of us are well aware of the Pocher Alfa Romeo in its grand prix form, and many of us have
tried our hand building one version or another. After thirty years, the kits have managed to build up quite a reputation, so there is no reason rehash the challenges and shortcomings. Instead, we are pleased and delighted to introduce the following photographs into the record as proof that at least one of these Pocher Alfa kits has been the launch pad for a positively wonderful result.
It should be noted that part of the success of this model is the photographic presentation. Just the idea of using monochromatic images should be cause for celebration, and should inspire us all to give it a try. Details like an aluminum shifter gate, the floor and pedals, and the firewall mounts which would be informative in color are positively magical in black and white. Of course, discerning some fine details are enhanced by color, but few color photos can so successfully evoke a period photograph. Combine that with a scale back drop (whose great idea was that?) and the result is sure to be a success.
Whether or not there is a prototype for the sky blue (Ford Bermuda Blue, we are told) paint, it is clear that the paint works beautifully in either color or in black and white, where it appears white, as if by a conjuring trick. Very clever, whether intentional or accidental. The images of the rear of the instrument panel are memorable and impressive, and the idea of hiding data behind the seat back support borders on the obsessive, which, of course, is fine with us.
As remarkable as this Alfa is, we at Model Motorcars want to stress that the great lesson here is that taking pictures of our models is a vibrant and inspiring component of our hobby, not least because it is through images that we can share our passion for miniature cars. Digital images can transform a completed model from a completion to a beginning, from a personal accomplishment to a compelling invitation. A good thing, to be sure, but even better, digital images can transform our models into what we had dreamt in the first place.
An Update!
Shel Urlik's1/8" Scale 1933 Bugatti 50T Engine in Aluminum
Shel has added some photos and new text...wonderful!