Build a prefect replica of the Fiat Seats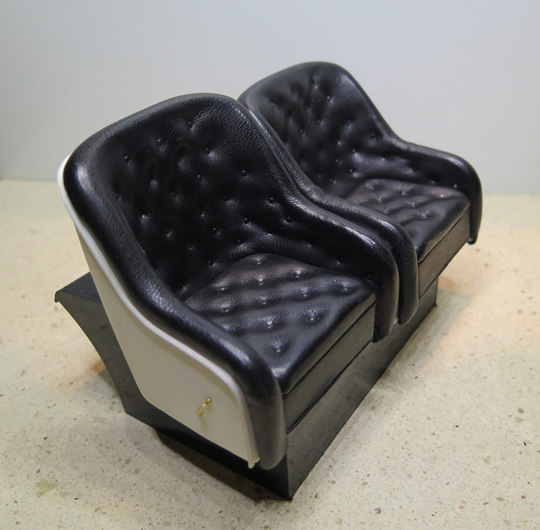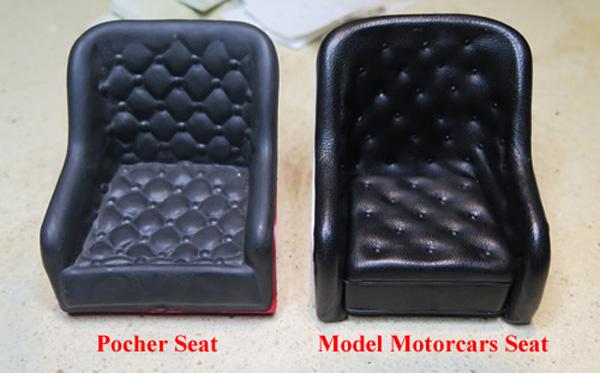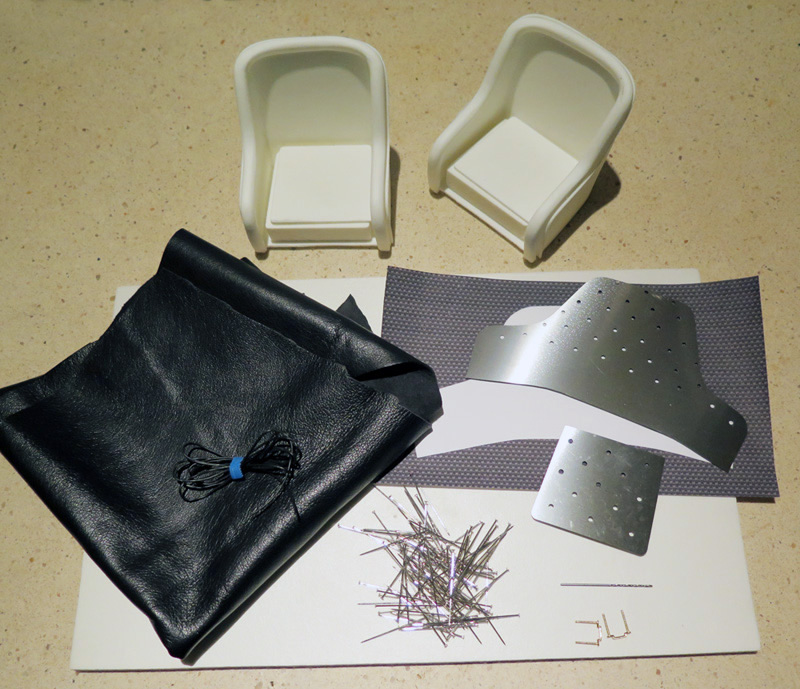 Another huge improvement over the Pocher parts. We are very proud of our Fiat seat kit and couldn't be more excited to introduce it to all the Fiat Pocher builders across the globe.
Our Fiat Seat Kit will allow the modeler to build a perfect replica of both the driver and passenger Fiat Seats. From the button-tufted leather upholstery to the subtle lip on the outer seat frame, all the parts required to build the seats shown in the photo above.
Paul Koo has once again made Instructions that are clear, concise and include nearly 100 photos. Click here to view the instructions or go directly to the Fiat Store where you can place your order for your Fiat Seat Kit.
AN IMPORTANT NOTICE TO OUR VALUED CUSTOMERS:
Shipments of new orders may experience temporary delays. You may continue to browse and place orders on our site, but please be advised that it may take longer than usual to ship your order. We sincerely appreciate your patience. Thank you for continuing to support our small business in these challenging times!
May's Feature Exhibit
Owen Poole's
Fiat Grand Prix Car
The legendary and notorious Targa Florio automobile race was first run through the rugged mountains of Sicily in 1906. The winner of the 1907 race was Felice Navarro, aboard a Fiat. This accomplishment alone would have assured Navarro's place in history, but the fact that he went on that same year to win the Kaiserpreiss and the French Grand Prix assured him immortality in the annals of motorsport, and propelled his Fiat racer into the Pocher catalog. Still carrying Navarro's F-2 designation from the French Grand Prix, the Pocher rendition of the racer established Pocher as a force to contend with in large scale model cars. Today there may be more Pocher Fiat F-2 homages to Navarro's accomplishment on more bookshelves in more offices and dens than any other large scale race car. Unless, of course, one were to count Chinese diecast 1:18 scale models of NASCAR racers, but that is grist for another mill. The point is that if you take on a Pocher Fiat, you are in good company, involved in legitimate historical preservation, and facing the same challenges which have been faced by many before you. You are, as it were, in good company.