A new Wood for our Steering Wheel - Oak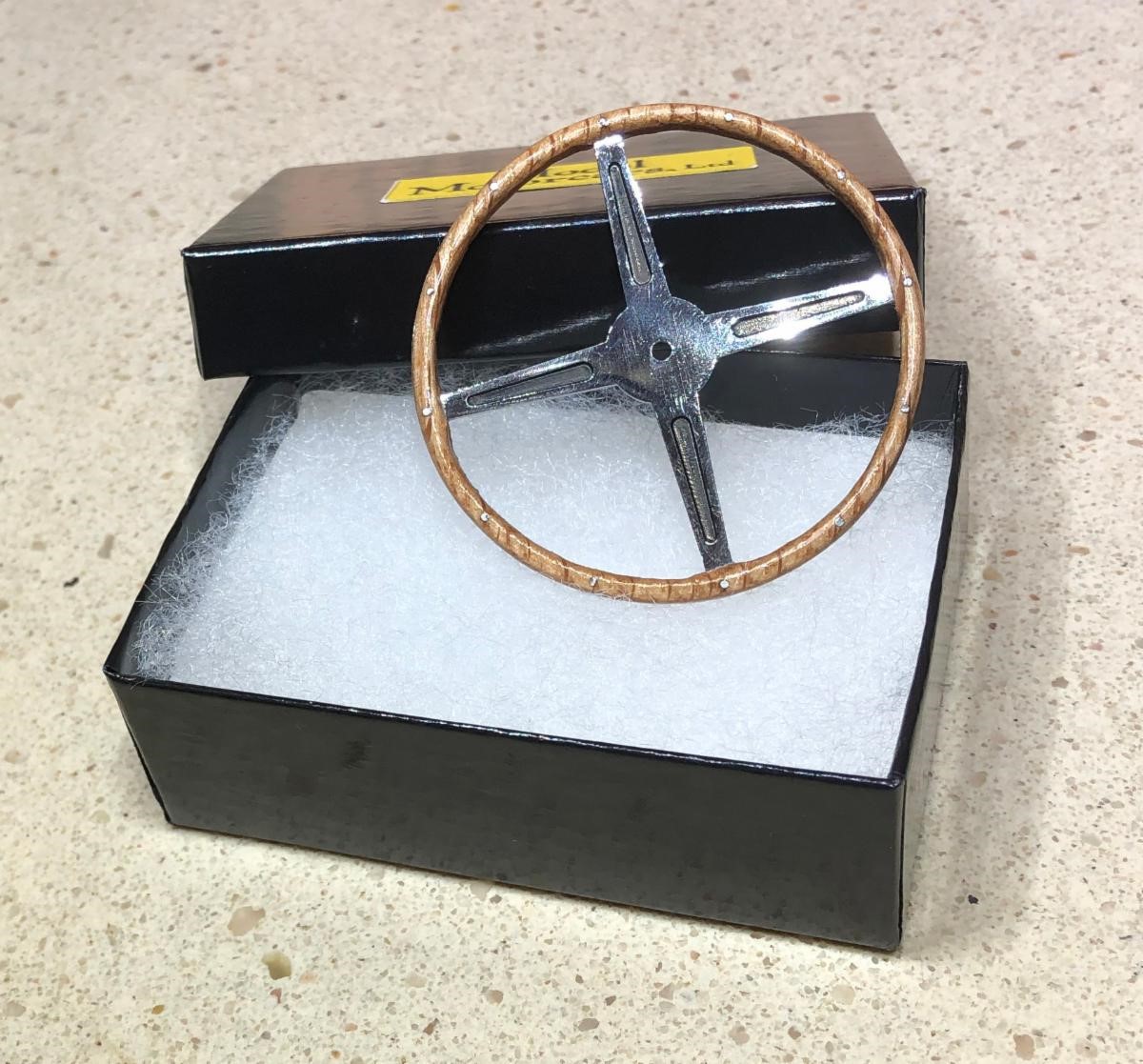 We had some Oak left from building our Fiat Wheel Kit and thought it would look great in a Steering Wheel. Note the beautiful grain!
March's Feature Exhibit
Bap Athwal's
Rolls Torpedo
One of Pocher's most iconic and striking prototypes is the Rolls-Royce four-door cabriolet built for the Rajkot state in 1934 on a Phantom II chassis. Aside from all of the striking features of any other PII, 188PY was adorned with polished aluminum wings and bonnet, huge hunting spotlights on the sides of the body, and an assortment of crests and lights deemed appropriate for the majesty of the maharajah himself. As such, the car was an early masterpiece of branding, and the introduction of the 1:8 scale kits by Pocher did the same thing for them. Few model builders are unaware of the kit, and fewer still have had the temerity to take on such a project. Fifty years after its introduction, this kit is still making a big noise among model builders, and among the select group who have successfully assembled one, the model occupies a special place in their model collection, and assures their membership in a very exclusive club. In some circles, having one of these beasts on the man-cave shelf is a first class ticket to celebrity.