Upgrade your model with one of our
favorite parts ever made!
Our clevises are beautifully designed and crafted to work with the stock 2.0 mm brake rods and the highly visible front axles in Pocher Alfa and RR kits; they also make a nice addition to the Bugatti shift linkage and the Mercedes hand brake linkage.
Finally, no more struggling with over-sized and awkward-to-use 2.0 mm slotted screws and the sheet-metal kit-supplied clevises which rarely line up right.
Cast in bronze, includes 00.90 hex head bolts. (Sold in sets of 6)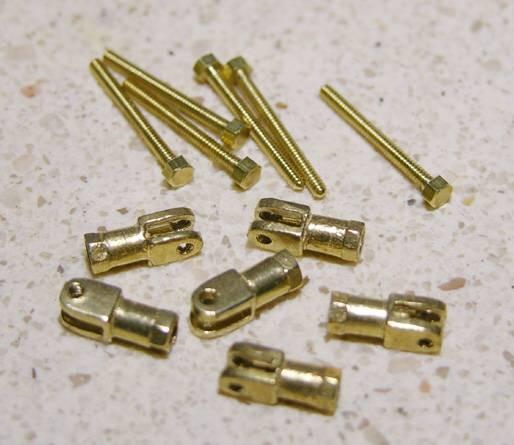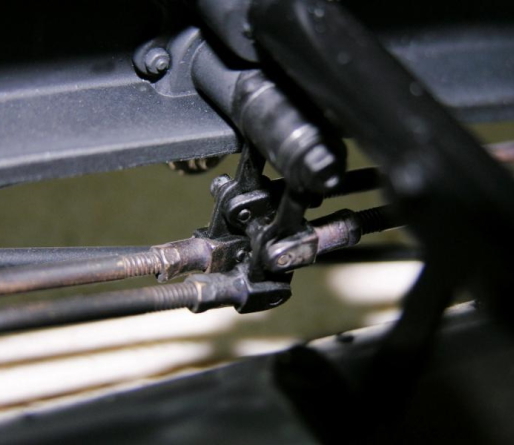 AN IMPORTANT NOTICE TO OUR VALUED CUSTOMERS:
Shipments of new orders may experience temporary delays. You may continue to browse and place orders on our site, but please be advised that it may take longer than usual to ship your order. We sincerely appreciate your patience. Thank you for continuing to support our small business in these challenging times!
An Update!
Shel Urlik's1/8" Scale 1933 Bugatti 50T Engine in Aluminum
Shel has added some photos and new text...wonderful!