Fiat White Tires!
They're back...and, better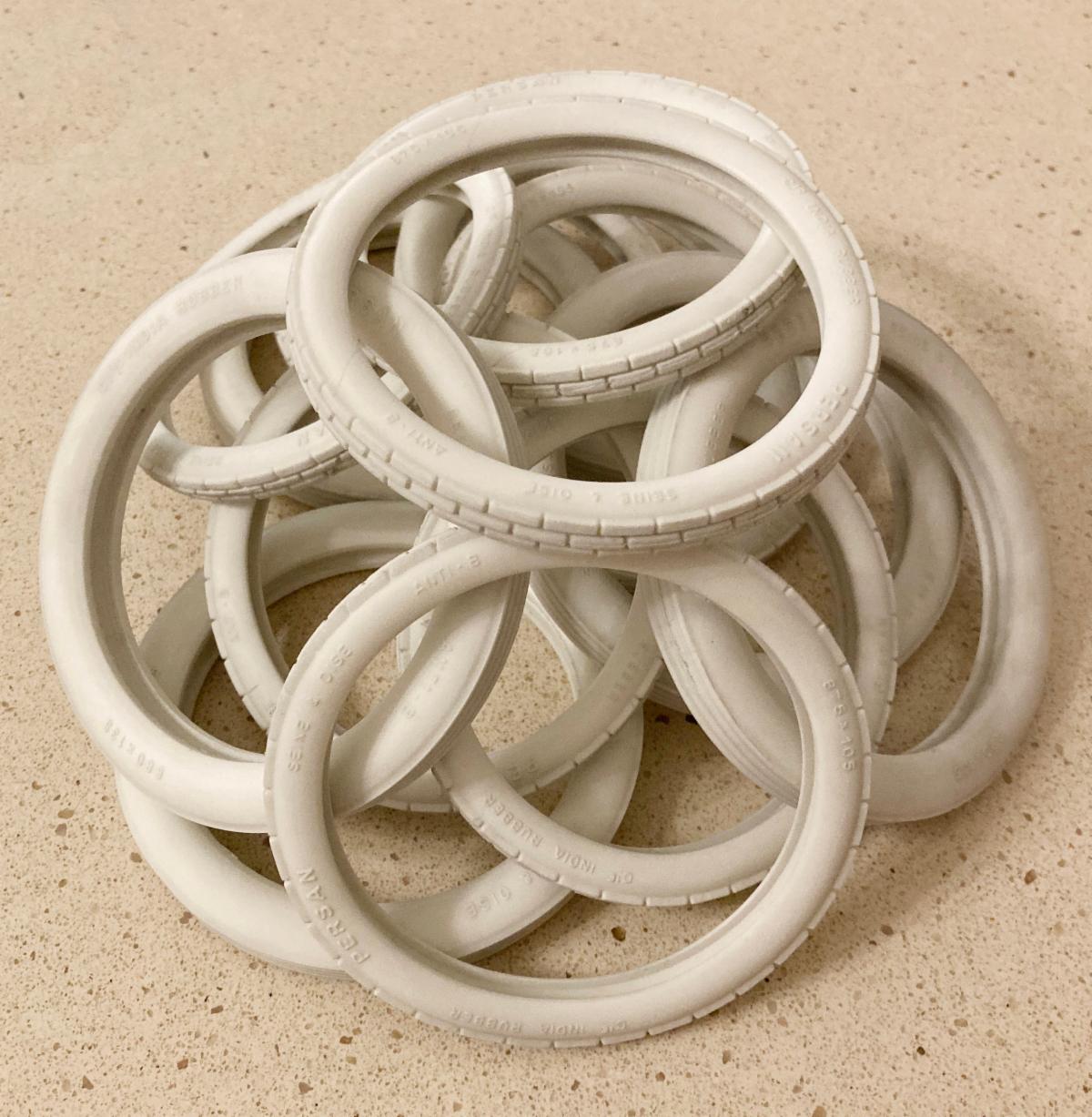 Our supplier for 25 years stopped producing them for us last June...we found a new one. Great service and an improved product. The color is now slightly darker, as were the prototypes. The lettering is cleaner, more visible. Because the price of oil based products are rising, we need to increase our price. They are now $48.00 each.
And, yes...the MB and Rolls Whitewalls will be coming soon, too!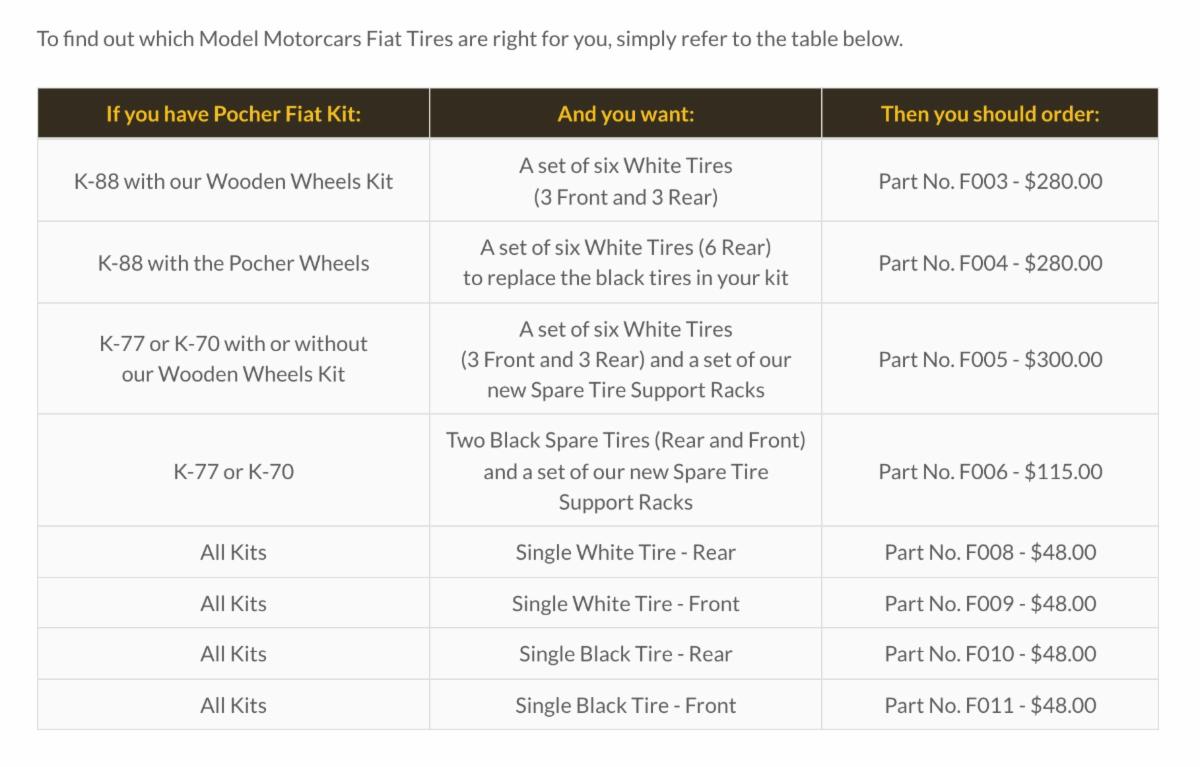 AN IMPORTANT NOTICE TO OUR VALUED CUSTOMERS:
Shipments of new orders may experience temporary delays. You may continue to browse and place orders on our site, but please be advised that it may take longer than usual to ship your order. We sincerely appreciate your patience. Thank you for continuing to support our small business in these challenging times!
January's Feature Exhibit
Tim Brown's
A Multitude of Tugs
This is a scratch built remote control boat model of a 1939 Jubilee Class British Thames River Tugboat.
The real Tug was built by James Pollock Ltd., Faversham. YN1737, United Kingdom in 1939.
One of 14 Jubilee Class Tugs built between 1934 and 1941, these tough littleTugs moved barges, ships and all manner of floating trade during the pre-war years.
Intended for canal use, these "Tosher" tugs were designed with a low profile to make it possible to pass under the many low bridges in the huge labyrinth of canals in England, many of which were constructed by the Romans during their occupation.
Several of these old Tugs are still used today ~ built to last, they are well suited to retrofit.
I have very few pictures of this subject, a few black and whites taken during the 40's and a more recent color image as she sits dry and renamed "Tucit", waiting for high tide and resumed labor.
Not having plans, information from several of her sisters were used to build this model.
Fully remote control, it runs well at local lakes and ponds.
An Update!
Shel Urlik's1/8" Scale 1933 Bugatti 50T Engine in Aluminum
Shel has added some photos and new text...wonderful!