June's Feature Exhibit
Luciano Poli's
Alfa Monza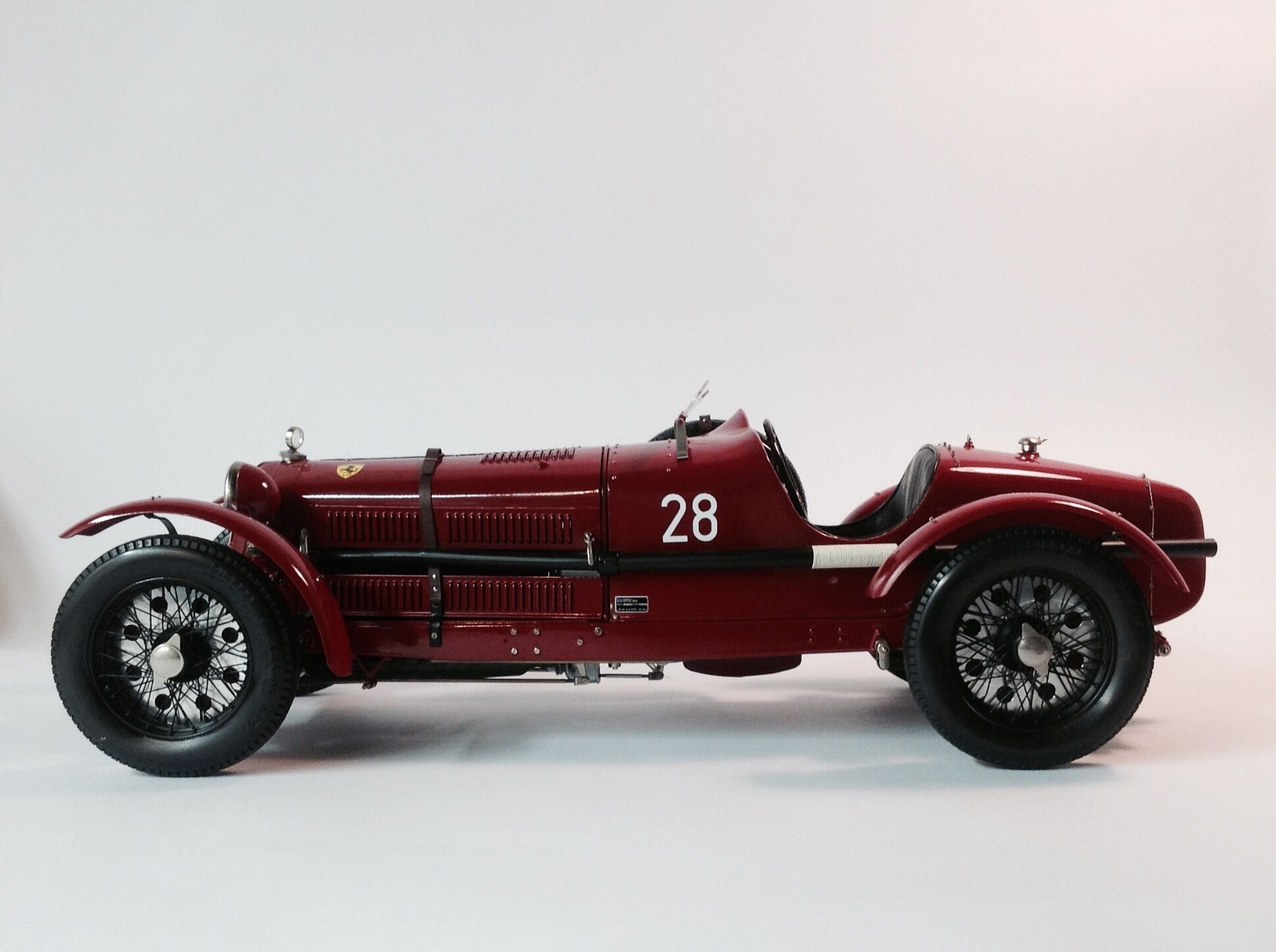 Nuvolari drove Corsa number twenty-eight in the 1932 Monaco Grand Prix, and the number stayed with the car during its time with Scuderia Ferrari. Later, after winning the Monza GP, these cars were named for the famous Italian grand prix. Note the wonderful vented drums, and how the aluminum faces of the drums make the spoke on the black wheels look exactly right.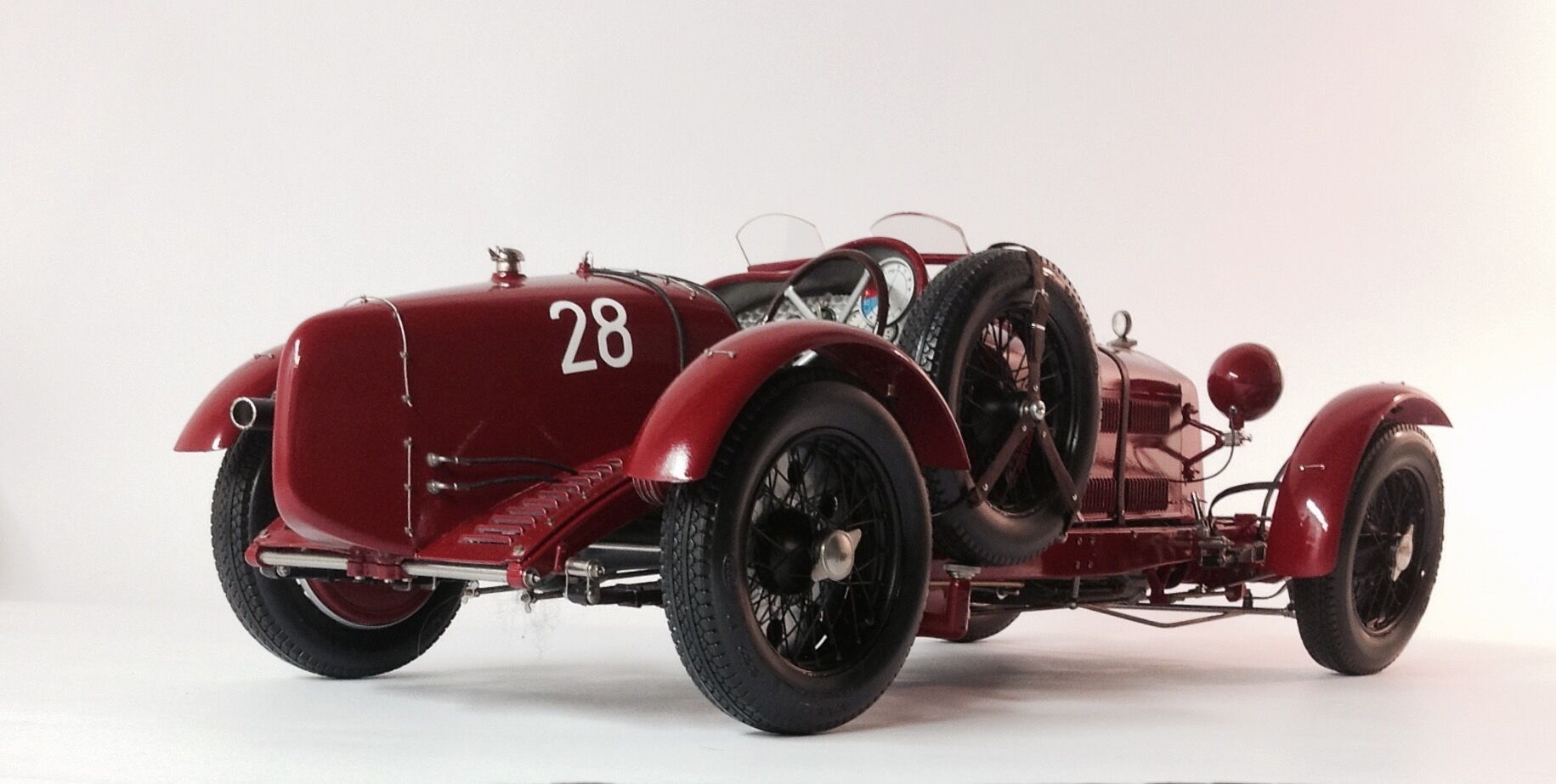 Carefully applied safety wires, fuel lines, spare wheel, leather straps-this model is a feast of details. For those of us who love classic cars, the only thing missing is the noise of the straight-cut supercharger gear-drive and the howl of the straight-eight exhaust.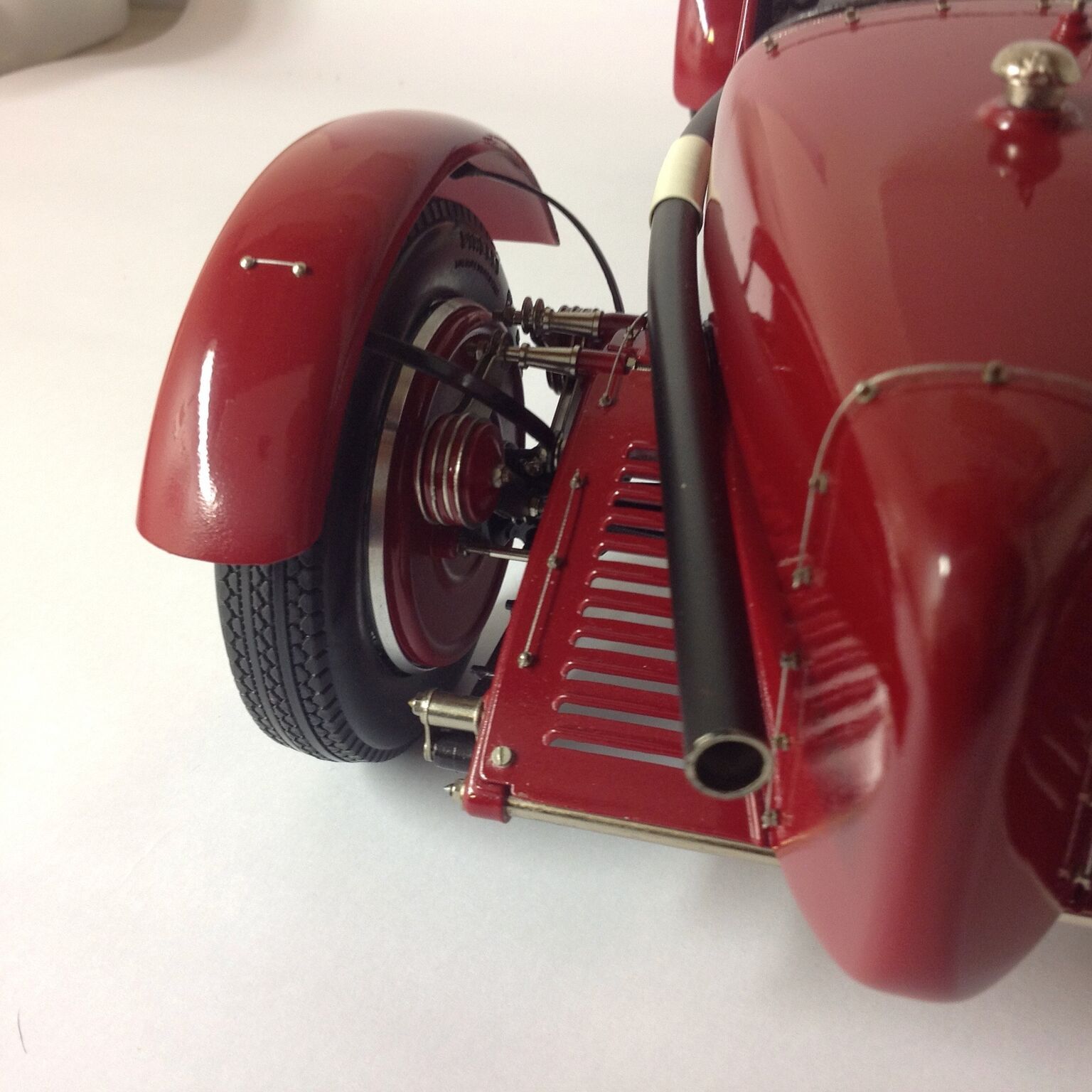 Close inspection reveals safety wire on the fender mounts, and neatly painted running gear. The Pocher folk should be eligible for sainthood for their wonderful louvers, which are reflected in Sr. Poli's handsome paint job.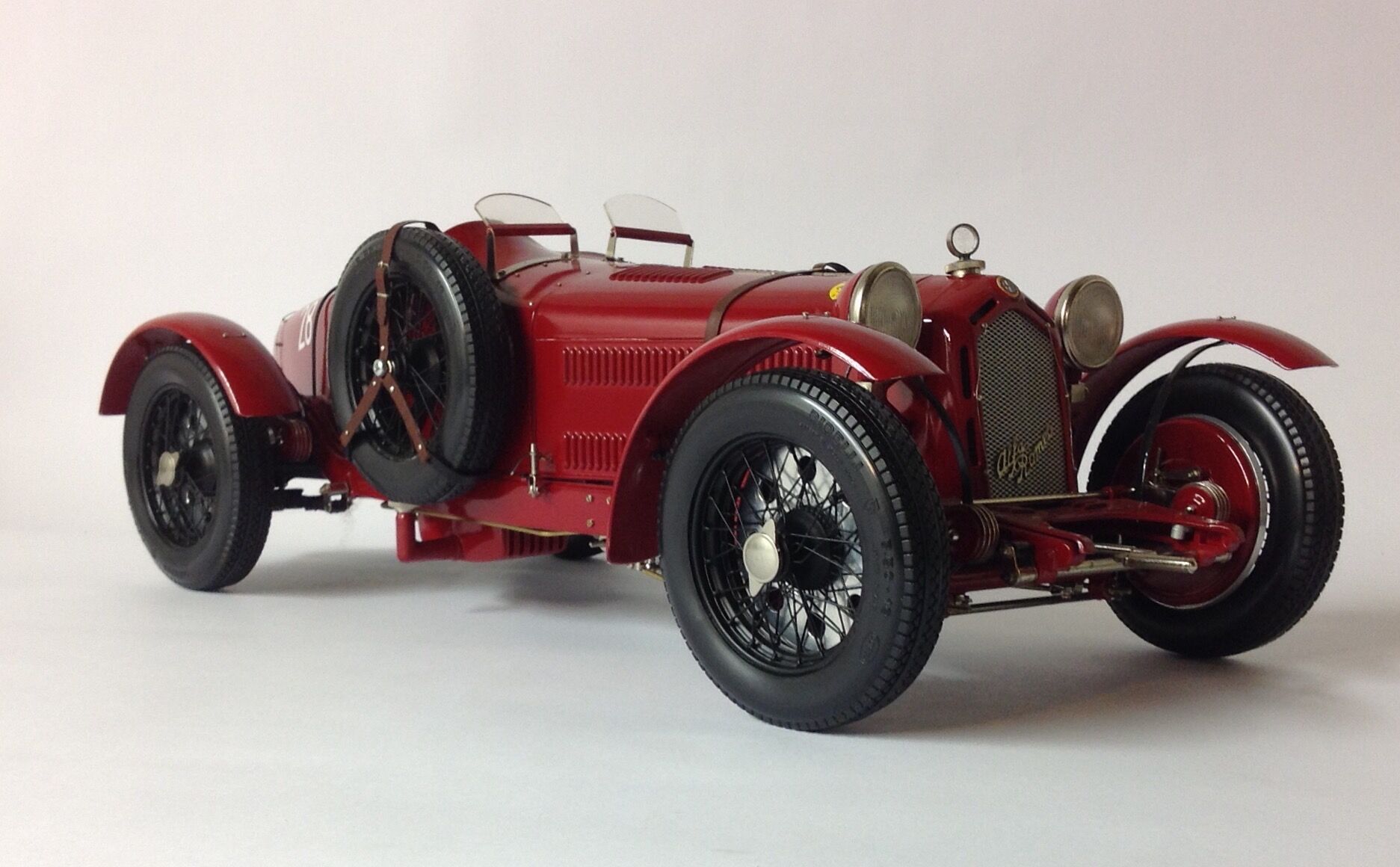 Only the lack of a backdrop and the missing gaiters under the windscreens give this away as a model. Straighten the radiator cap, add some gaiters, and this model is ready to be photographed in front of the entrance to Goodwood.
This photo is nearly impossible to identify as a model. The modern ignition coil and red ignition wires are the only hints, and they can be explained by a later date for the car. The surfaces and colors are wonderful. The light through the louvers is like icing on a cake.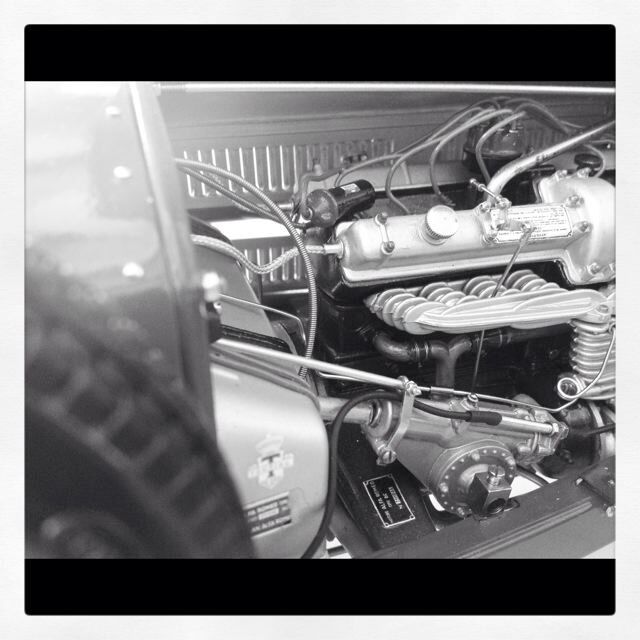 The same photo in black and white is enough to fool an expert. It is amazing to see the transformation of our beloved Pocher models when shown in black and white, yet we seldom think to take such photos.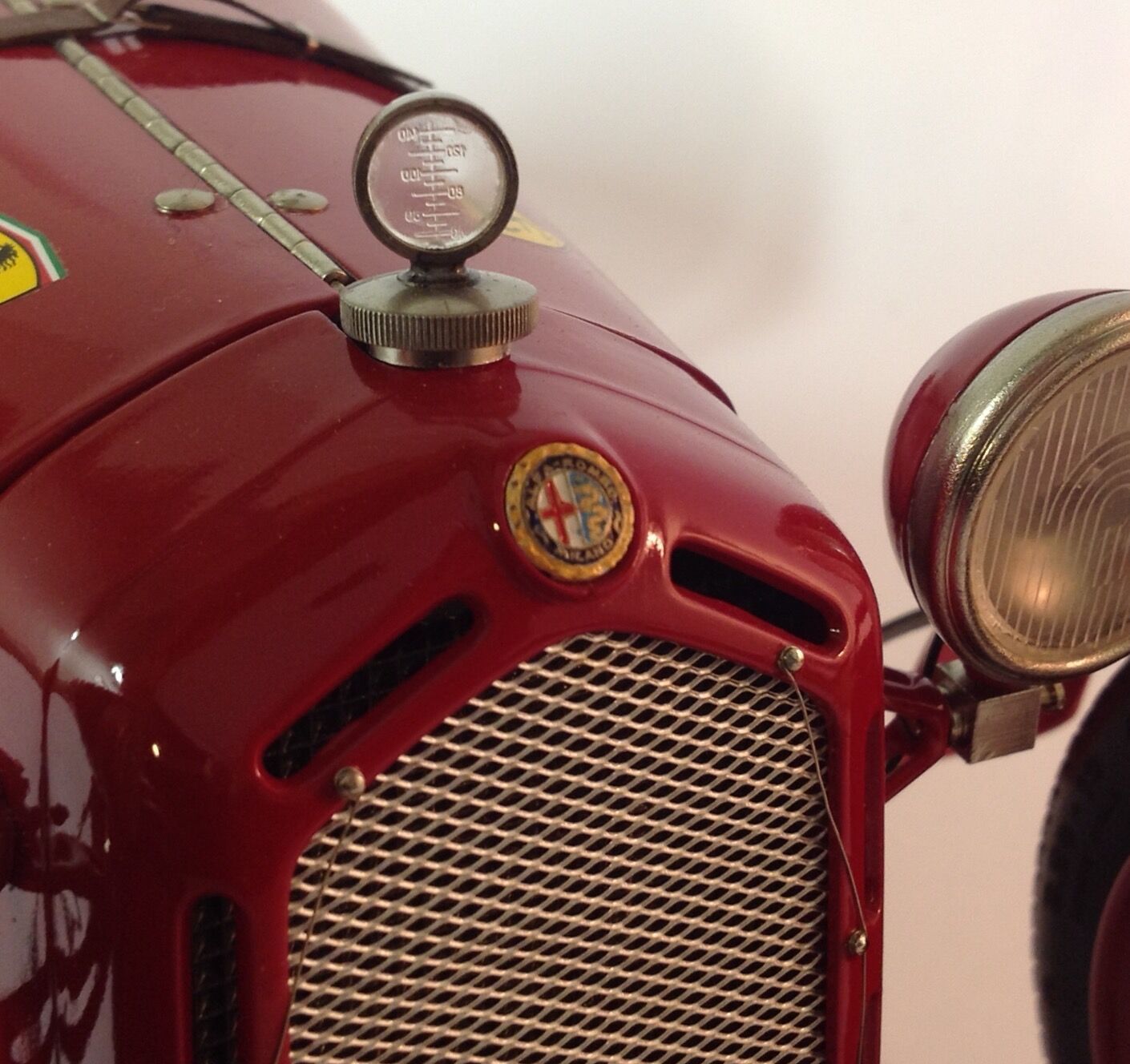 Proof of careful work, this close-up shows how much enjoyment Sr. Poli derived from his Monza. It is almost impossible to attend to so many perfect details unless one is having fun doing so. Those of us who have built this kit know the effort it takes to accomplish this effect, and our hats are off to Sr. Poli.