Some details enhance a model…
others trigger memorable conversations!
Over the years, we have worked hard to develop parts that not only resemble our beloved prototypes to perfection, but become signature elements of a model. Sure, you can finish a Pocher kit with the supplied tire valve stems or spark plugs, and probably no one would notice. Yet, enhancing a model with those small details is something everyone notices! Plus, these are easy-to-retrofit parts, so you can add them to models built in the past as well as to super-detail your current project…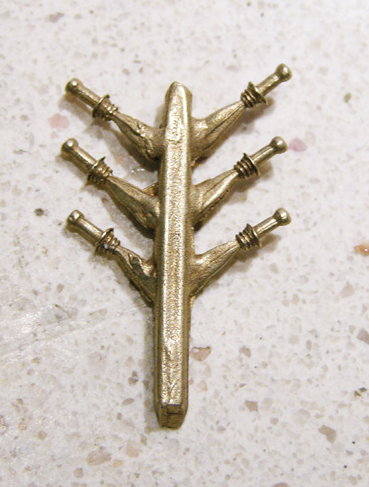 Valve Stems - Z043
Our prototypically correct valve stems are a direct replacement to the inaccurate and off-scale Pocher supplied parts. They are cast in bronze, easy to detail and install (sold by the tree of 6)
Part No. Z008 $15.00 tree of 6
---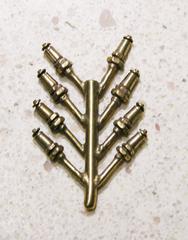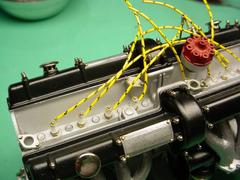 Spark Plugs - Z008
Our Spark Plugs are cast in bronze and accurately based on the design of the pre-war Champion spark plugs. A great addition to any super-detailed Pocher engine (sold by the tree of 8)
Part No. Z008 $15.00 tree of 8
AN IMPORTANT NOTICE TO OUR VALUED CUSTOMERS:
Shipments of new orders may experience temporary delays. You may continue to browse and place orders on our site, but please be advised that it may take longer than usual to ship your order. We sincerely appreciate your patience. Thank you for continuing to support our small business in these challenging times!
September's Feature Exhibit
Gary Arnette's
Ferrari 250 GTO
From the Builder...
I have built several Pocher models and I did my best to correct the inaccuracies and poor fit of the kits that I attempted. I was midway through a Pocher Bugatti when I purchased the Model Factory Hiro Ferrari 250 GTO. Frustrated with trying to make correct window frames for the Bugatti, I decided to set it aside and build the Ferrari thinking that it was challenging but mostly straight out of the box, something a bit "easier". Eighteen months later I completed the Ferrari. The model proved to be one of the most challenging builds that I have attempted.
I cannot say enough great things about the MFH Ferrari 250 GTO kit, it is truly amazing. The parts fit is excellent and it can in fact be built without scratch building anything but it is not without it's challenges. Most of the parts are cast white metal that need to be cleaned and mold lines removed as well as polished if you want to use them without paint. Unfortunately the parts come in bags without part numbers so they needed to be sorted by appearance only. Considering that there are hundreds of parts sorting them is a task. I located the parts for each step and bagged them marking each bag with the step number. I spent a lot of time just preparing parts but when I finally started construction the real pleasure of the MFH kit started showing through. There is nothing in model building that is more satisfying than assembling an engine that when you turn the flywheel all the pistons move along with all the timing gears and rocker arms. Although the internal parts of the Ferrari engine will never be seen again it was worth the hours of construction to see the entire engine function. The remainder of the kit was just as detailed even including the linkage from the gas pedal to the carburetors.
I am a true Pocher fan and I am currently working on a special Pocher Mercedes but the detour to the Model Factory Hiro Ferrari was well worth the time and resulted in a very satisfying model.
An Update!
Shel Urlik's1/8" Scale 1933 Bugatti 50T Engine in Aluminum
Shel has added some photos and new text...wonderful!