Our New Jaguar E-Type Seats!
Suitable for many other projects as well...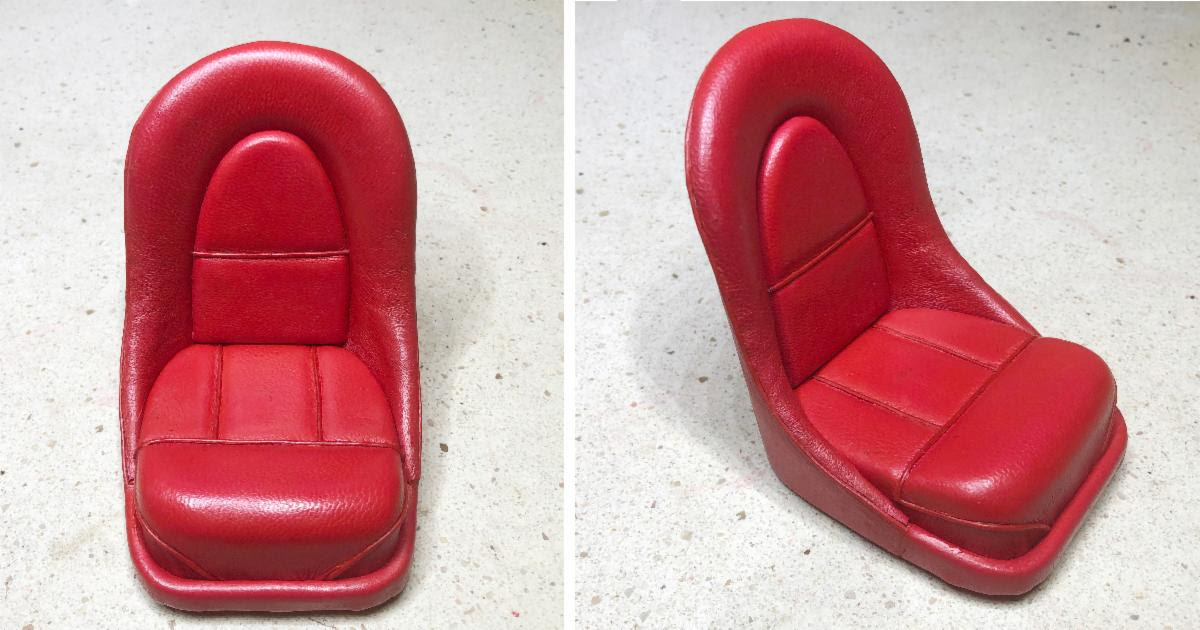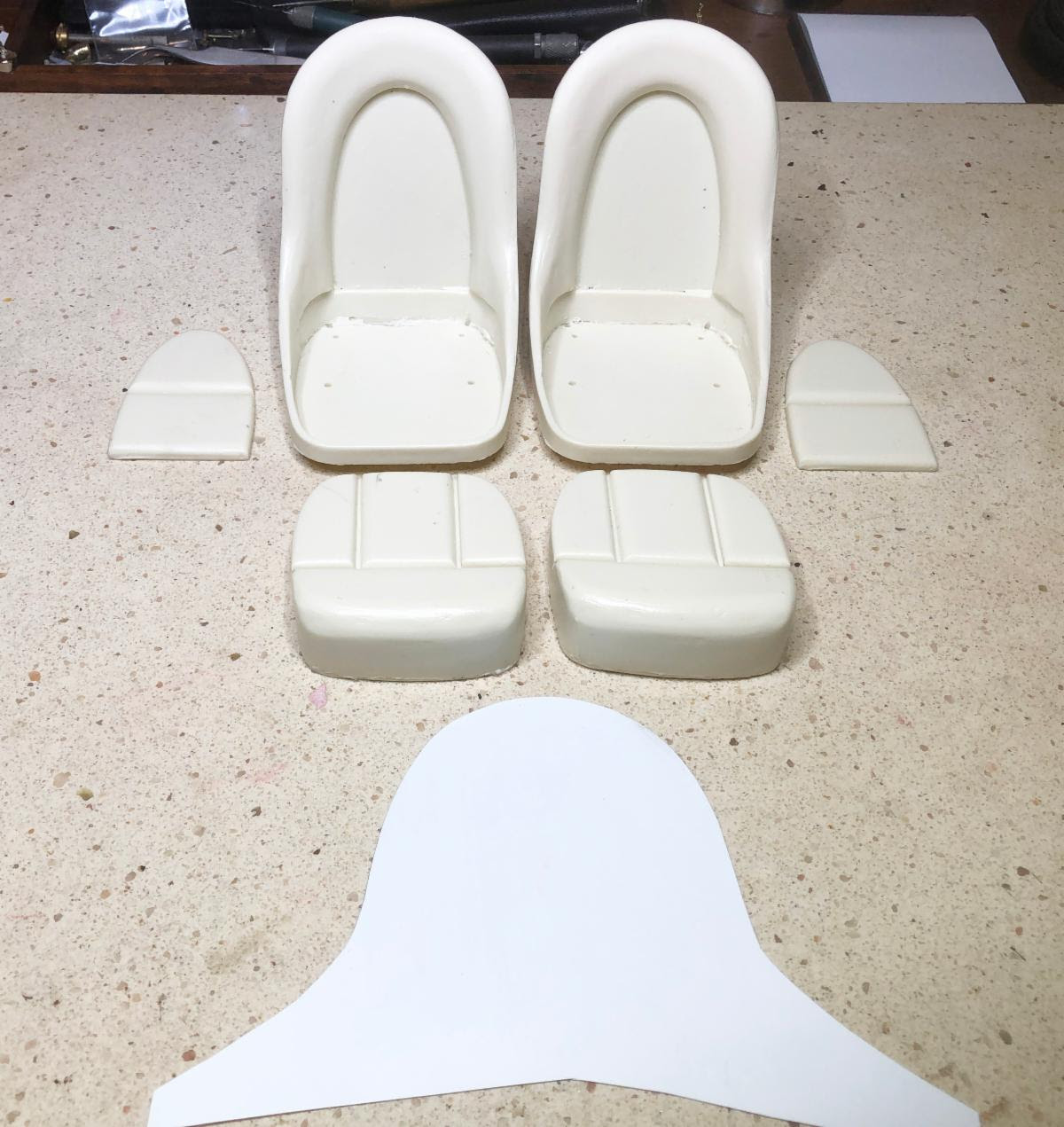 You may be aware of the many new 1:8 scale kits recently spawning all over the world, produced in China and mostly sold by publishing companies on monthly subscription plans. A few companies like DeAgostini are selling full kits, and eBay is also a good source of full collections. The choice of subjects, as well as the regional sales restrictions are difficult to figure out, so you may find a bunch of unattractive models sold globally while fantastic subjects are only being sold in specific countries...go figure!
Back to DeAgostini...they are selling a fantastic Jaguar E Type 1963 Coupe model. The body is cast in metal and powder coated with extraordinary quality, the wire wheels are great fun to build, and most of the parts are either metal or high quality plastic injection. All in all, we love the kit!
As you would expect from Model Motorcars, we are working on a transkit to provide a myriad of improvement parts for those who want to take the Jaguar kit to a whole new level of detail! And, the first part we have produced replaces what probably is the worst feature of the Jaguar kit...the seats. In our quest for quality and accuracy, we designed prototypically-correct resin cast seats that come in 3 parts and look fantastic! They are a direct replacement that requires no modifications to the kit, and you can cover them in your choice of leather color (sold separately). A dramatic improvement!
We also encourage scratch builders to consider these seats for other projects, as they lend themselves for countless applications on other models...your imagination is the limit!
Part No. J001 $60.00 for a Set of 2 Seats (6 resin parts plus upholstery pattern)
AN IMPORTANT NOTICE TO OUR VALUED CUSTOMERS:
Shipments of new orders may experience temporary delays. You may continue to browse and place orders on our site, but please be advised that it may take longer than usual to ship your order. We sincerely appreciate your patience. Thank you for continuing to support our small business in these challenging times!
July's Feature Exhibit
Garland Markley's
1/8 Ferrari 643
This model kit has been produced in Japan in the early 90s, and it is likely to be one of the most sought-after kits in scale 1/8. After a short but very successful period of production, the Rosso corporation went bankrupt after a fire in their factory. Production never started again.
A very detailed and first-class-constructed kit of the Ferrari F1 car of 1991 (Grand Prix of Japan) in the versions Jean Alesi or Alain Prost. Decals for both drivers are there. The bodywork, various chassis parts and wheels are made of metal. Pre-painted body in Ferrari-red. Engine, peripheral and monocoque in well shaped plastic parts, many additional metal parts like an exact steering rack. The quality of components and the detailing could be compared with the excellent kits from TAMIYA.