A Trip Down Memory Lane to Revisit a Couple of Overlooked Jewels!
We all love to enhance our Pocher models, and throughout the years we have managed to improve them by substituting parts that were either poorly manufactured as a result of the limited resources used by Pocher more than 30 years ago, or simply because we approached them from different angles based on prototype research and detailed manufacturing.
However, we have sometimes stumbled upon original accessories never included by Pocher, which have allowed us to create jewel-quality parts that not only take models to a different level but provide years and years of enjoyment either by looking at them or, better yet, through the conversations they stir!
Rolls Royce Oil Can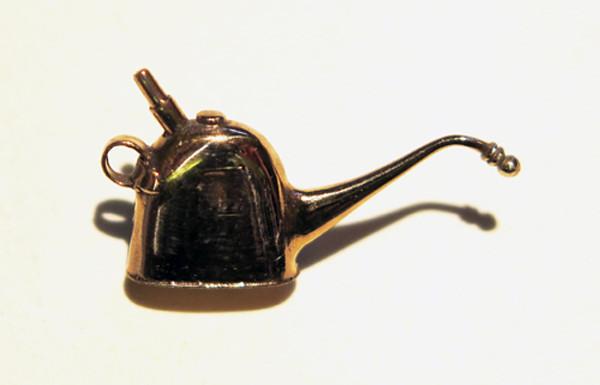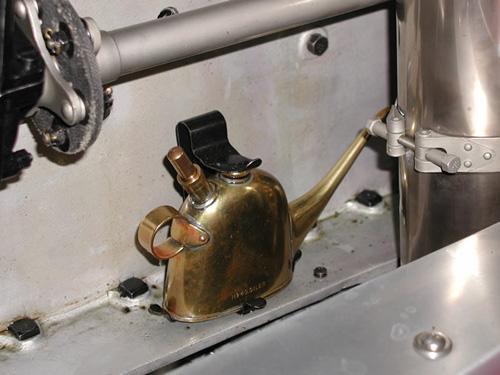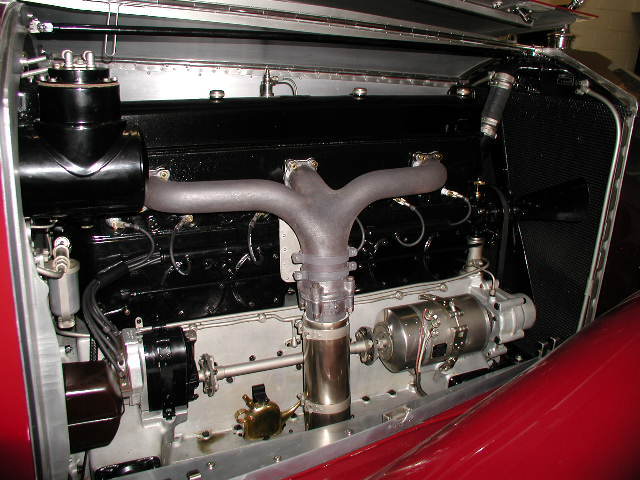 A brass oil can is just the thing to brighten up the lower regions of your Rolls-Royce engine compartment. Crafted with exquisite precision in high-polished brass, our oil can has all the charm of the 1:1 Lucas version which were used on RR PII's built at Derby.
Sorry…oil drips not included!
---
Mercedes Benz Car Jack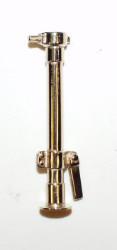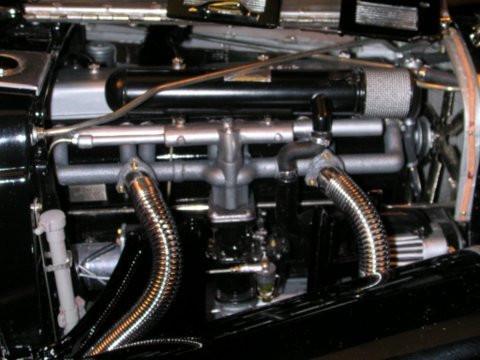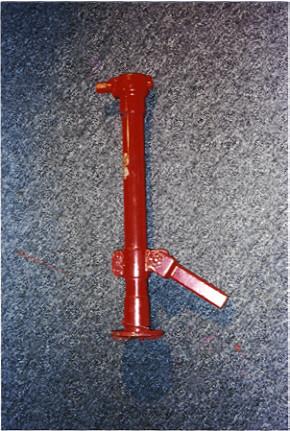 A rather large and important oversight from Pocher, the tire jack is a vital improvement to any Mercedes Benz model as is sits right on the firewall, easily spotted when the right-hand hood cover is open. Its size, placement and exquisitely detailed bronze casting guarantee to be seen and enjoyed before many other components on your model. Paint it to your choice of red, dull silver or white…we have seen them all!
AN IMPORTANT NOTICE TO OUR VALUED CUSTOMERS:
Shipments of new orders may experience temporary delays. You may continue to browse and place orders on our site, but please be advised that it may take longer than usual to ship your order. We sincerely appreciate your patience. Thank you for continuing to support our small business in these challenging times!
October's Feature Exhibit
Siegfried von Creytz-Ertl's
Mercedes Restoration Project
Siegfried von Creytz-Ertl has discovered the Great Pocher Truth: If you build a Pocher correctly, it can be a life-time project. Most of us know this lesson, and some of us have learned it from the 1:1 scale automobiles in our lives. Some of us have learned the lesson from old boats, old houses, and even old businesses. In all cases the lesson is the same: By building the project correctly the first time, it will be easier to restore it later. This lesson, naturally, is ignored by most of us.
Pocher models tend to migrate. The first stage, the box stage, is well known and documented. Who has not heard of Pocher kits, unopened and unmolested, being found in garages, attics, even sheds. They surely did not start out there, but somehow the boxes transition from a precious and shiny purchase to a forgotten thing to be stored with broken furniture and discarded lamps. Built Pocher kits are a bit different; despite the effort invested in them, some never quite reach a shelf, being instead hidden from view in workshops and bedrooms and dens. Some more fortunate models make it to the bookshelves only to experience the Assent. Starting out at eye level or a bit below, these treasured accomplishments of hours and hours of effort slowly climbs the ladder of shelves to the very top, where they can barely be seen any but the most attentive visitors where they are left near the hot ceiling to collect dust mites and cigar smoke. Finally, when enough pieces have fallen off and the dust is seemingly too thick to clean from their carpets, these models are unceremoniously relegated to the aforementioned garages, attics, and sheds.
Rescuing one's derelict Pocher model can be hugely rewarding, and the process is almost assured to be more entertaining than the original construction. After all, anyone who entertains the idea of building a new model out of an old one must be on familiar ground, and the odds are good that there have been valuable lessons and skills learned along the way. It does not bear thinking about an inexperienced modeler taking on the restoration of a derelict Pocher. The horrors would be unspeakable, akin to a High School shop class taking on the restoration of a Duesenberg. Unfortunately, for even the most experienced model builders, similar horrors may be lurking in the murky depths of someone else's derelict Pocher model.
To rebuild a derelict model built by some unknown builder from the past—this is akin to restoring an old car. The indignities suffered over the years will all be revealed, and these indignities fuel the conversations of old car restorers the world over. Yes the stories are hilariously funny, and listening to them is great fun, but like skiing accidents, they are more fun to hear about then to experience. Same with old Pocher models. The big difference is glue.
Auto restorers can tell tales about adhesives and bathroom caulking and contact cements, but in all cases they have at their disposal extreme methods to remove the adhesives. A Pocher builder is limited to what can be done with leftover epoxies and dried up Ambroid cement slathered on irreplaceable and precious whatchamacallits. Some of these gooey concoctions may give up their grip; some simply soak in and dissolve the plastic. Some clog the threads of screws and bolts, some become concrete. In all cases, the surrounding material is old, brittle plastic in the form of unobtainable and essential miniature components. In some cases, priceless components.
When admiring the lovely finishes and dandy details that characterize Siegfried von Creyts-Ertl's Pocher Mercedes components, have a thought for what it has taken to accomplish this work not on pristine, box-fresh Pocher bits, but on the used bits from a twenty-year-old neglected model. Yikes.
Bravo. Wunderbar.
An Update!
Shel Urlik's1/8" Scale 1933 Bugatti 50T Engine in Aluminum
Shel has added some photos and new text...wonderful!