Looking for a Significant Improvement for your Pocher Mercedes Benz?
Don't Worry...We've Got You Covered!!!
Many years ago, we set out to craft a major improvement for any of the Pocher Benzes...the steering wheel. We not only disliked the kit-provided plastic option, but we also figured quickly that the prototype steering wheels were nothing short of works of art! So, we created a jewel-quality substitute that recreates the original perfectly, and due to its presence and prominent position, immediately transforms a model to a new dimension.
The ultimate breakthrough on our chrome plated cast bronze Steering Wheel is in our sand blasting the rim so it can be painted! Just mask off the spokes and spray either black or white...the results are amazing!
Mercedes Steering Wheel
Direct replacement for the Pocher provided Steering Wheel. Cast in bronze and chrome plated rim prepared for painting.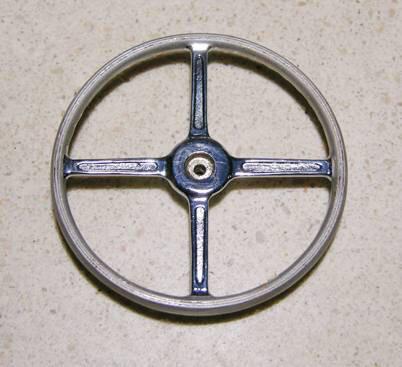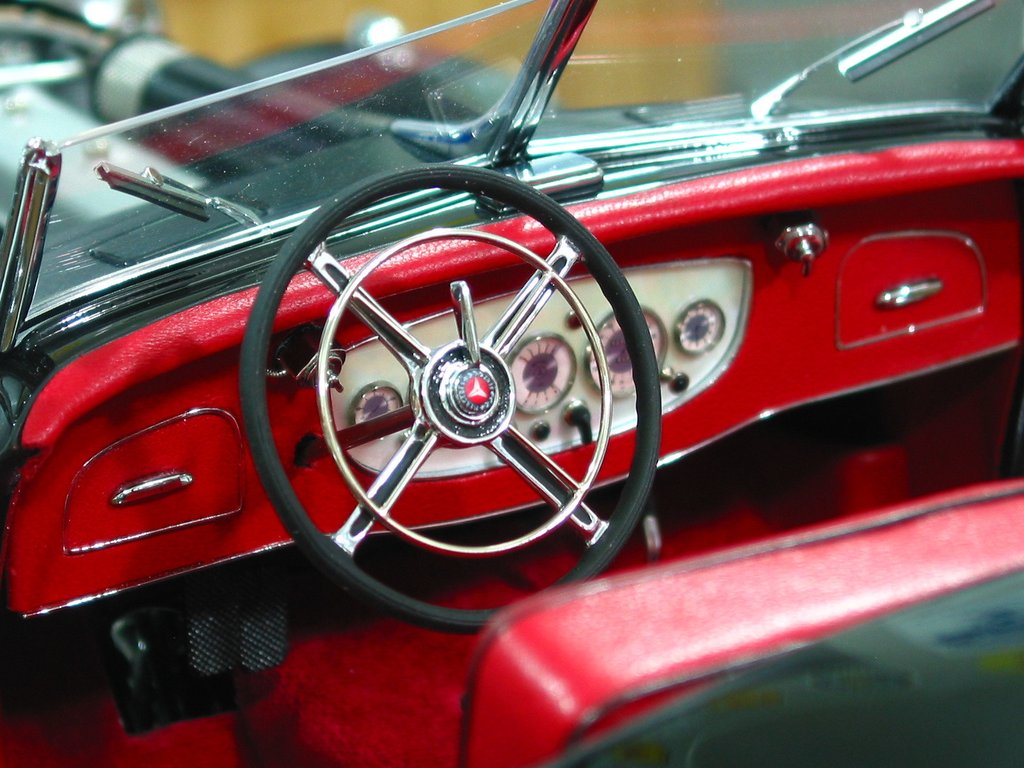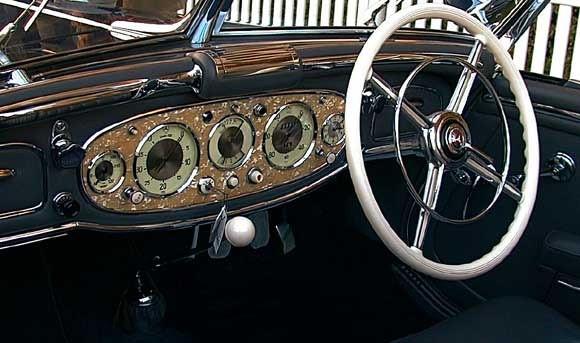 ---
Mercedes Steering Wheel Set
Same as our M049 Steering Wheel, but includes our Hub, Ignition Lever and Horn Ring. (Sold by the set)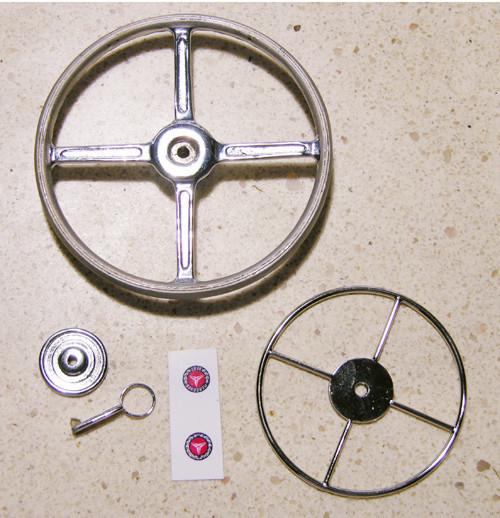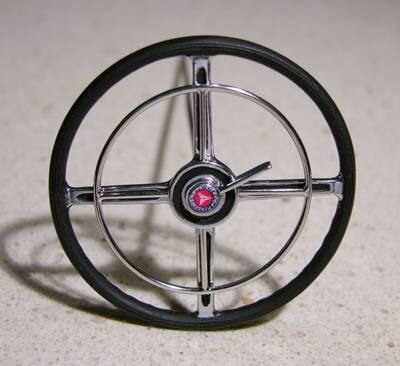 AN IMPORTANT NOTICE TO OUR VALUED CUSTOMERS:
Shipments of new orders may experience temporary delays. You may continue to browse and place orders on our site, but please be advised that it may take longer than usual to ship your order. We sincerely appreciate your patience. Thank you for continuing to support our small business in these challenging times!
November's Feature Exhibit
Wolfgang Stadler's
Mercedes 500K Chassis
About 10 years ago I planned the project to build a kit of the Mercedes 500k from Pocher without a body to show the inner values ​​of such a classic. I wanted to refine the kit for this stage as much as possible to show as much detail as possible. I was inspired by a book entitled "Mercedes Benz supercharged 8 (Volume 2)" that I bought during a visit to the Mercedes Museum in Stuttgart. After the initial construction period, it turned out to me that the Pocher kit did not meet my requirements and I began to replace every part that was not authentic enough by either rebuilding it, making it by hand from metal or of course ordering it from you via the platform . For example, I only used the plastic parts of the motor to make molds out of them so that I could cast them in a tin-bismuth alloy. I also have that with many other parts such as the transmission block, rear axle, brake shoes or steering wheel. The engine block and the large cast parts are all hollow and have the same parts and functions as the Pocher model - but made of metal. I had the turned parts such as brake drums made in a workshop because I don't have a lathe. The model is completely made of metal, weighs approx. 5 kg and consists of only 10% (wheels, radiator and parts of the chassis) from parts of the purchased kit. The supplier of the screws from 0.6 to 1.8 mm financed a vacation in the Maldives from my orders (at least I think). The Pocher kit can still be used to some extent as a spare parts store. Building the model gave me a lot of pleasure because every time I opened the book, I discovered new details that I could add.
An Update!
Shel Urlik's1/8" Scale 1933 Bugatti 50T Engine in Aluminum
Shel has added some photos and new text...wonderful!